Discover the essential features for a successful virtual AGM!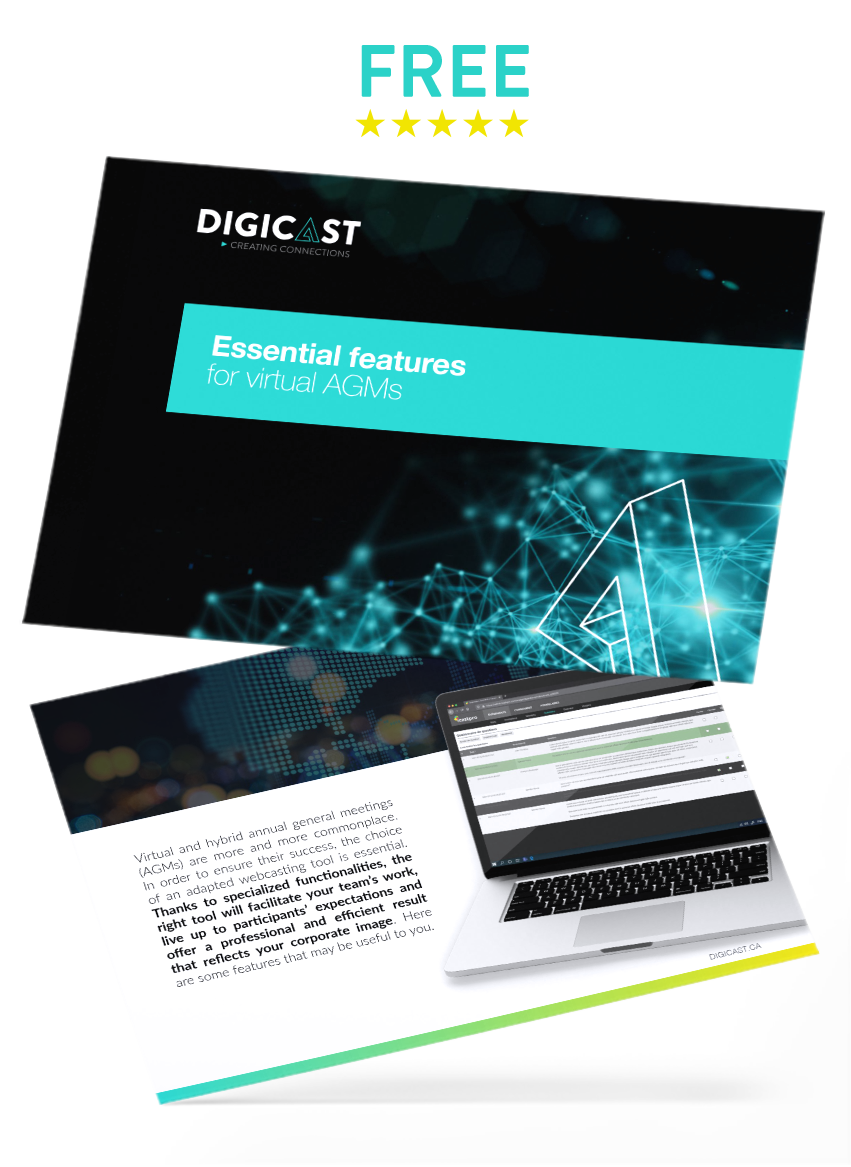 There are several broadcasting tool options available to you for your online events. When it comes to virtual and hybrid annual general meetings (AGMs), choosing a platform that offers advanced features will allow you to organize an efficient and professional AGM reflecting your corporate image. This type of event has specific needs!

This guide will help you :
Know the existing features;
Provide a superior participant experience;
Select the right webcasting solution for your needs!