10 questions to ask yourself before organizing an AGM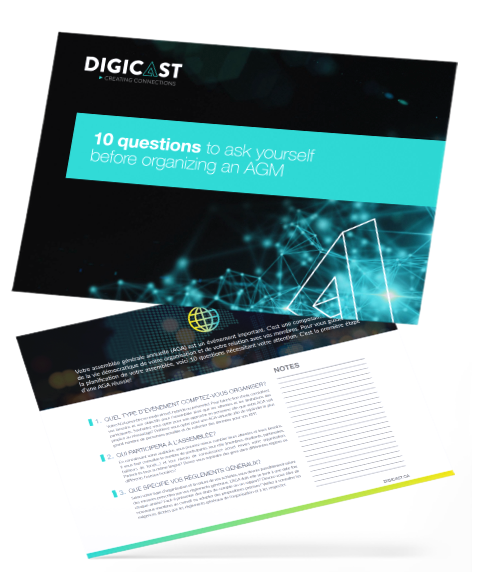 With thousands of Annual General Meetings (AGMs) under its belt, Digicast shares some of its expertise in this checklist. With this tool, get a framework to guide your meeting planning and much more!
Avoid common mistakes;
Create an AGM that reflects your image;
Communicate your message in a stimulating and engaging way;
Save time and money!